December 8, 2010
Art of Musical Maintenance VII @ Goodfoot: Rock poster show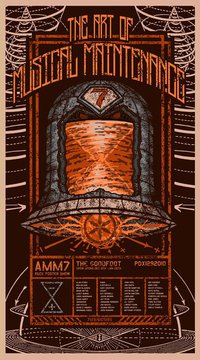 If you're in Portland, this room is PACKED with some of the best poster work happening today.
Goodfoot Art in Portalnd (FB event, more info)
Opening December 9 at 4:00pm - Tuesday, January 25, 2011
2845 SE Stark - 503-239-9292 - open daily 5-2:30
<- Brad Klausen did the poster for this years show.
The Goodfoot is proud to announce that "The Art of Musical Maintenance, in it's 7th year, will open Dec 9th, from 4pm-2:30am and be up until Jan 26th. We will be displaying the newest installment of music posters from artists throughout the country. The artists in this show are as diverse as the music. Likewise, the artist's techniques vary as well (from hand drawn to computer generated design). There are over 50 artists, and ...around 300 posters.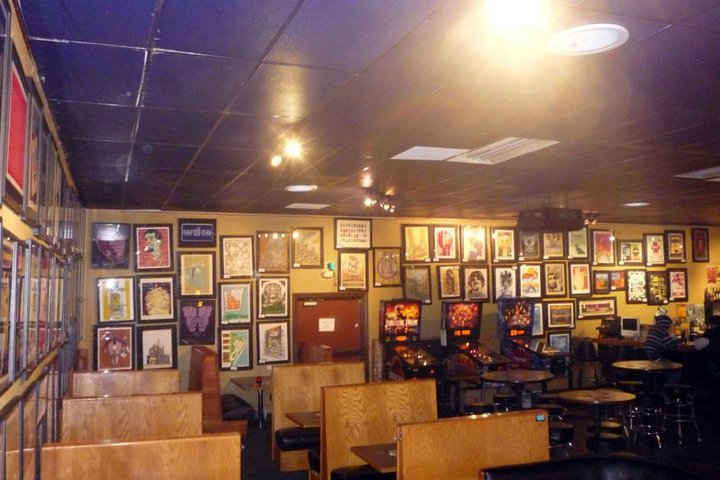 Jason fills the room :) an amazing amount of great work.
artists:
Alan Hynes
Ben Wilson
Brad Klausen
Brian Methe
Casey Burns
Chris Haberman
Craig Horky
Crosshair
Dan Stiles
David D' Andrea
EMEK
Fiona Bruce / Idiot or Genius?
Furturtle
Gary Houston
Gigart
Guy Burwell
Jason Brown
Jay Ryan
Jermaine Rodgers
Jim Mazza
Joanna Wecht
John Howard
John Vogl
Jon Smith
Justin Hampton
Justin Helton
Justin Santora
Landland
Lee Zeman
Lil Tuffy
Lindsey Kuhn
Marq Spusta
Mig Mokinda
Mike King
Miles Stegall / Idiot or Genius?
Nate Duval
Patent Pending
Powerslide Design
Rob Jones
Todd Slater
Tyler Stout
Uncle Charlie
Posted by John at December 8, 2010 11:26 AM