January 2, 2014
Black Spring Coffee surprise pop-up show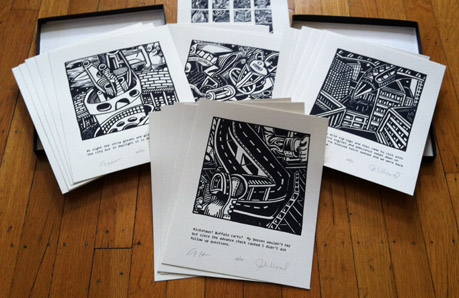 We put together a surprise pop-up show of my posters, and the special 21 page (colab with writer Owen Hill) screen-printed book-in-a-box! It's at the spanking new Black Spring Coffee, 2930 Telegraph Avenue in Oakland!
Opening Jan 3 6:00pm until 9:00pm
Black Spring Coffee Company
2930 Telegraph Avenue, Oakland, Ca!
This book is only $40 for 21 8x10 prints with a fun story and it all comes in a nice bookshelf size black box! Only at Black Spring, ask for the boxed set at the counter.
Plus, seriously, the best coffee in the bay area.
Posted by John at January 2, 2014 10:24 AM