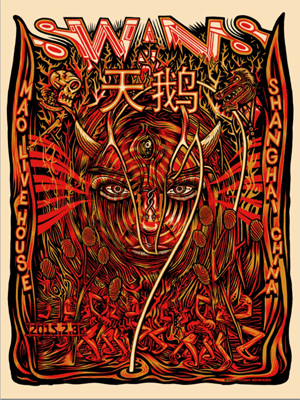 SWANS
Shanghai China
18x24" , 3 color screen print on French Kraft
signed/numbered edition of 100
Available $35



Ganesha Love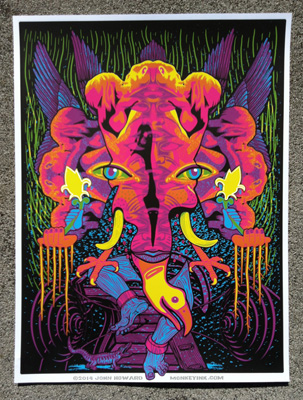 Ganesha Love
fluorescent
18x24" , 4 color screen print
signed/numbered edition of 100
Available $40

Acid Mothers Temple 2014 tour poster
SWANS in Washington DC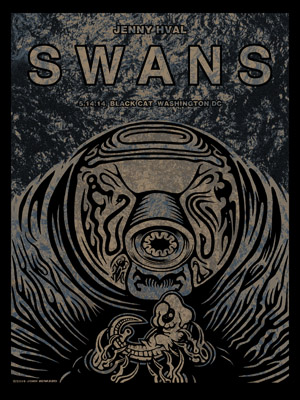 SWANS with Jenny Hval
Washington DC
18x24" , 3 color screen print on heavy black
signed/numbered edition of 100
Available $35

The Sonics play Brighton UK
The Golden Dawn at Austin Psych Fest
Graveyard in Denver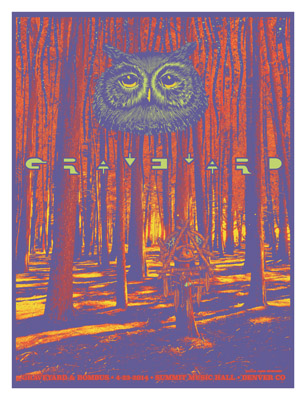 Graveyard
Summit Music Hall, Denver
18x24" , 4 color screen print
signed/numbered edition of 100
Available $35

New Toy screen print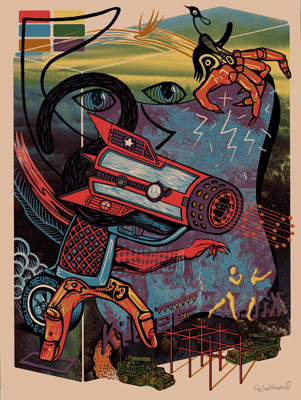 New Toy
18x24" , 5 color screen print
French Speckletone Sand heavy paper
signed/numbered edition of 60
Available $60

Sleepy Sun in Brooklyn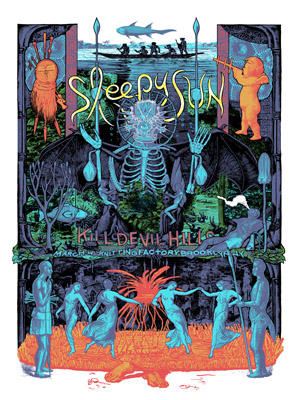 Sleepy Sun
The Knitting Factory, Brooklyn
18x24" , 6 color screen print
signed/numbered edition of 100
Available $35

Tantana records logo
Logo for Tantana, a record label in Istanbul. working description: "For a tough feel I emphasized the dagger shaped negitave spaces.. ▲ ▼ ◥ ▼ ◤ ◥ in TANTANA and got a kinda //\\// rhythm going on. After a few versions it got to be almost like an optical illusion but still 100% readable. I kept the LP shape in the background :) so its bullet shaped overall. It should look good and bold in most any application.. Line weight & shape. Hope you dig it!" ...they did :)

Book in a Box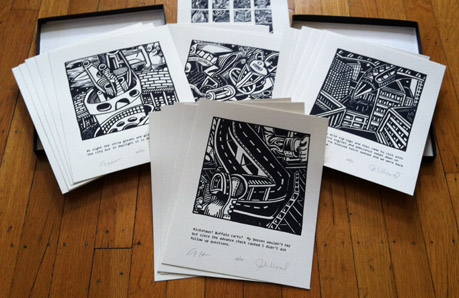 "Rickshaws? Buffalo carts? My bosses wouldn't say but since the advance check cashed I didn't ask follow up questions." is the proper title for this evocative collaboration between Owen Hill (words), John Howard (pictures) and Dina Ruedel (editor)
Book in a Box
Twenty-one 8x10" screen prints in a black box
Signed, numbered (each print), edition limited to 50
Available $45.

Nik Turner's Space Ritual Los Angeles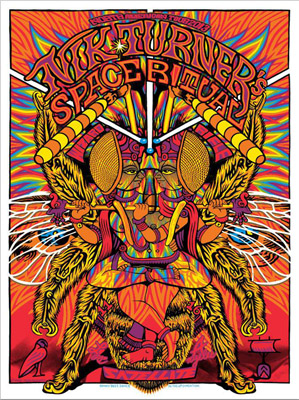 Nik Turner's Space Ritual
The Satellite, Los Angeles
18x24" , 4 color screen print
signed/numbered edition of 125
Available $35

Posters Rock! 2013 show in Rome!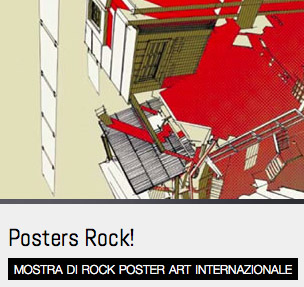 Happy to have 5 or 7 pieces in this show in Rome
Posters Rock! 2013
Mostra Di Rock Poster Art Internazionale
23 and 24 November
Casa dell'Architettura,
Plazza manfredo Fanti 47 Roma

Monkey3 Double LP package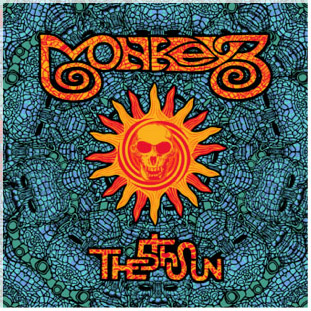 This summer I had the real pleasure of working with Monkey3 on the artwork for their new Double LP The 5th Sun. An epic record, so it was great to get the chance to let the art expand, as well. I love the gate fold sleeve format.
A different version of the art is on the CD And a 7inch, too! Fantastic project, cheers Monkey3 ! on tour now!
Get the neon vinyl at napalm!


the Gatefold Spread :)

Continue reading: Monkey3 Double LP package...




The Ringo Jets st Album Cover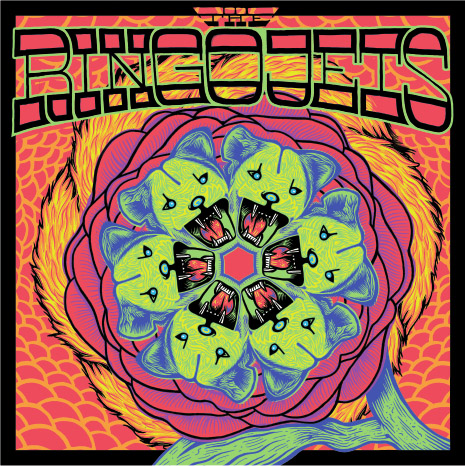 I met this hot band from Istanbul at Primavers Sound Barc, and instantly was caught up in their energy. It was a great experience working with them from art to music to politics talks. This album is about to explode on the world at any time, and when it does you can find it right here... theringojets.com !

Outside Lands 2013


Lil Tuffy, Andrew Vastagh, Travis Bone, and I will be filling the big tent with Gig Posters, Art Prints, and the like this weekend at Outside Lands. If you're going to the festival, stop by, peruse the carnival of art, and maybe find something you need to take home with you! Looking forward to another year of great music, conversation, and good times. Layers!

The Vaccines Backdrop for Glastonbury Festival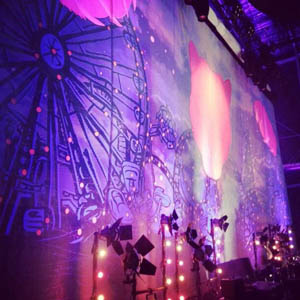 This project was a blast to work on! It's is a 50 foot wide by 35 feet tall backdrop that I designed for The Vaccines Glastonbury show this summer. They are using it at other large-stage shows as well.
The snapshot on the left is from freddie's (guitar) point of view. They were great to work with. Click 'read more' for a pic of it being constructed. ...massive.
The backdrop has two images, one with the cat diving out from the sky (below)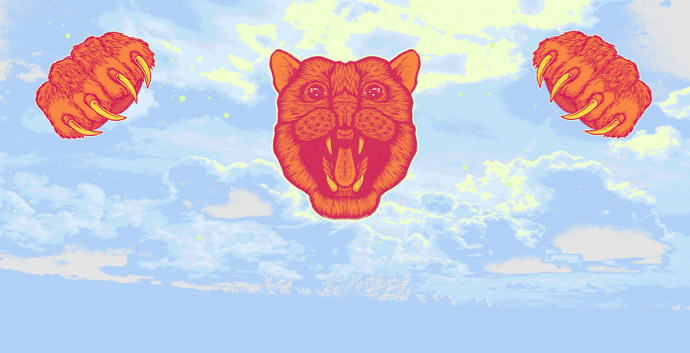 and then once it's back-lit, the cat stays, and a carnival appears!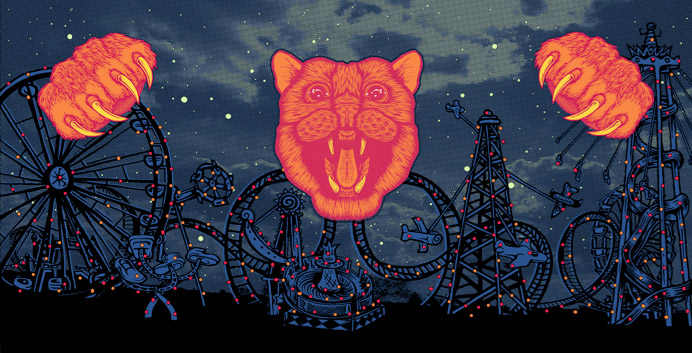 Continue reading: The Vaccines Backdrop for Glastonbury Festival...